Compensation for direct & indirect hours
You've put your time, money, and heart into becoming an SLP, and your work helps students thrive.
But if you are not truly supported, you could be underpaid and undervalued for a role that's so important.
You shouldn't be faced with…
A busy schedule that wears you down.
Only getting paid for the work you do with the students, not the work outside of direct therapy sessions.
Lack of access to the materials and education you need to keep succeeding at your job.
Having zero support in the growth of your career.
Work with a team that forever values you (because it's owned by an SLP).
At Next Level Speech Therapy, we give you the support you need to focus your time and energy on students and caseload.
You won't have minimum hours.
Our placements typically range from 4-40 hours per week. Tell us your ideal schedule, and we'll find the role for you.
You'll be an NLST employee.
Instead of being an independent contractor, you'll get the support you need from other speech therapists as a W-2 employee.
You'll get paid for all the hours you work.
Whether you're meeting with a student or filling out their paperwork, you'll get paid for every minute you work.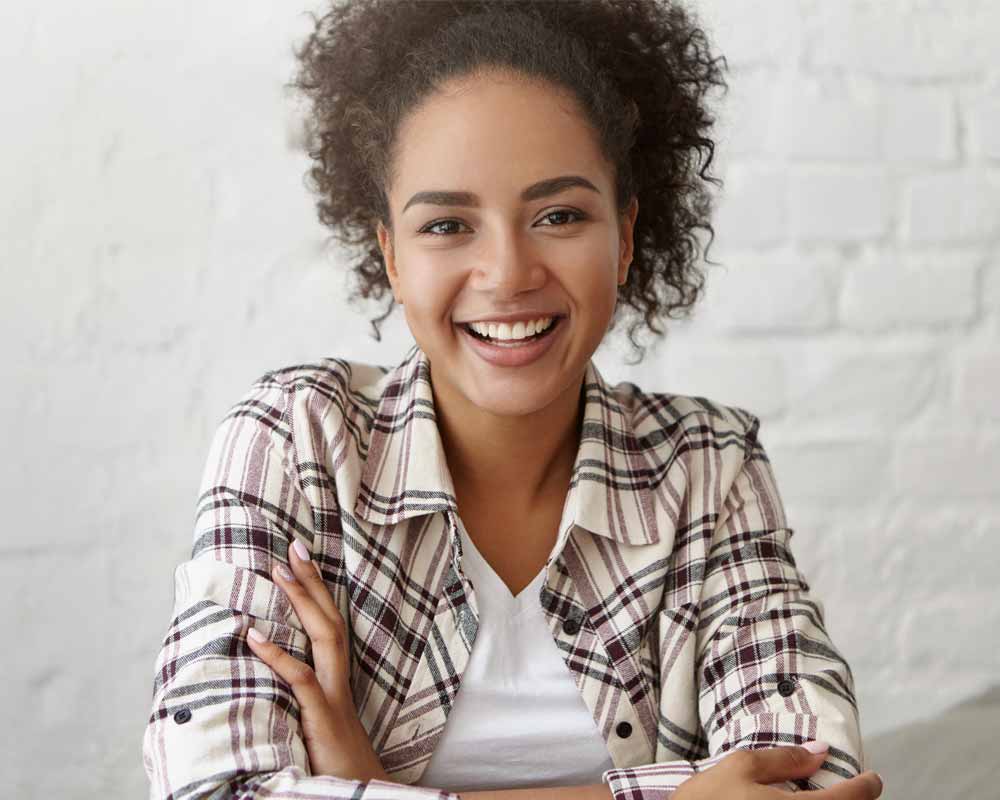 Here at Next Level Speech Therapy, we've been there– stuck in staffing agency contracts that don't prioritize your needs or value your work. When you work with us, we'll place you in a position that fits your needs and support you while you serve your students.
Be intentional by creating a balanced life you'll love.
Don't just take our word for it — hear what other SLPs have to say about working for Next Level Speech Therapy.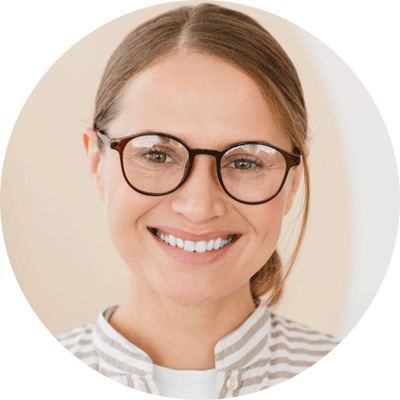 Heather, CCC-SLP
"The team is collaborative, the supervisors are always ready and willing to support us. I have both autonomy and a team that I can rely on. It is great to feel valued and supported at work, from home."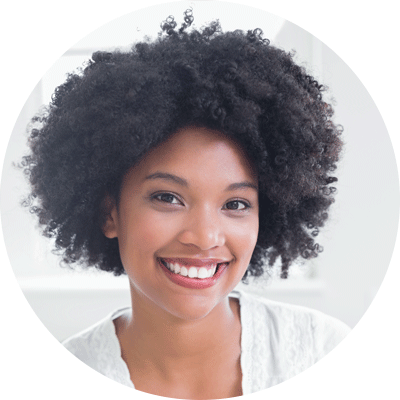 Rachel W, SLPA
"They provided exquisite training and support during my initial start-up. Now, I have the pleasure of working with kids of all ages on their speech and language goals!"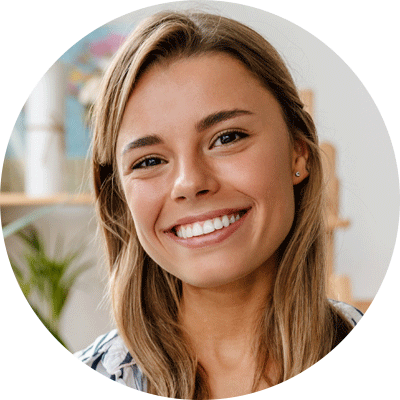 Kelly T., CCC-SLP
"The owners are invested in paying competitive wages. They also ensure that therapists have access to personalized assistance as well as a wide array of tools needed to provide quality therapy."
Support is always just a call, text, or email away.
The work you do is important. You deserve to feel like a valued part of a team that understands your goals and advocates for your unique needs.
Compensation ranging from $45-$57/hour as a W-2 employee
Work with a manageable caseload.
Get your licenses, materials, monitoring platforms covered by us.
Enjoy a placement that brings you joy and fulfillment.
Finding the role that fits your life is simple.
Apply Now
Check out our career listings page to find your next SLP role.
Attend a meet & greet.
We'll talk about what you're looking for and in your next position and start looking for the roles that will be a great fit.
Get placed in your ideal position.
Get to do what you love in a role that fits your life and needs.
Take a look at our current openings
We post opportunities pretty regularly, so check back often and feel free to share this page with any SLP colleagues.
If you're unable to apply from the below list of current openings, please click here to apply.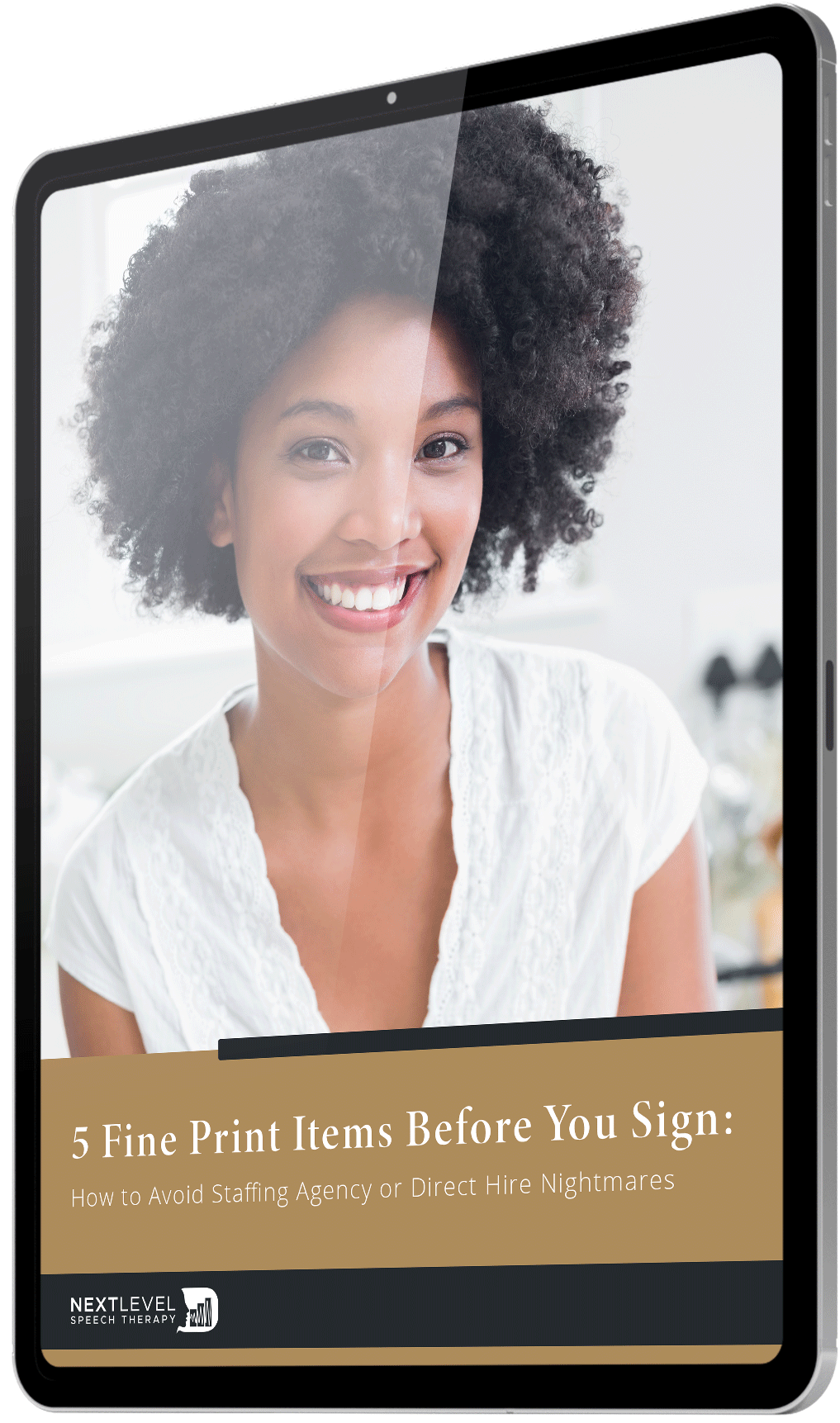 About to sign a contract but unsure if it's the right agency? Don't stress! Download:
5 Fine Print Items Before You Sign: How to Avoid Staffing Agency or Direct Hire Nightmares
These insider questions will save you from:
What's the contract saying about compensation.
Be sure there's a position for you before you sign.
Get equipped to be your own advocate.
"*" indicates required fields